Conservation With Immediate Effect
Join the Water Select Social Movement
© 2014 Water Select All Rights Reserved.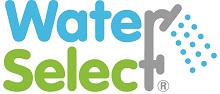 Water Select Is Conservation With Immediate Effect

Welcome to our reviews & testimonials page for the Water Select showerhead valve. Our showerhead valve advances luxury, sustainability and yields a quick return on investment.
Water Select Showerhead Valve Reviews & Testimonials
Jennifer - Addison Park Place Salons
I own a salon in Addison TX and recommend the Water Select valve to all of my clients. It allows me to slow or stop the water when in the shower while keeping the temperature about the same. This is perfect for applying skin and hair treatments when I don't want the water running continuously. The easy handle is perfect for simple intermittent control. I like to enjoy body scrubs which can take several minutes to apply, and when I am shaving it is nice to have easy control of the water. I highly recommend Water Select's showerhead valve.
BL, Los Angeles California
Just a note to tell you how much I enjoy my Water Select valve. I think being able to control the flow of water while maintaining the temperature is so nice. I Am in my 90's so most of the time I like a gentler flow of water on my body. I just know they will be a huge hit with everyone who tries it. Thanks for urging me to install one. It is so easy to use and makes one feel good by saving a very dear commodity.
Shiny Hair in Maryland
The Water Select valve makes my hair shine without using any chemicals. My grandmother taught me that if I finish washing my hair with cold water it would make my hair shine. I have never liked dealing with cold water on my body. With your valve I can stop the flow, turn off the hot water, let the water get cold, get into position so that my head is the only part that gets wet and then with the extended handle it is easy to turn the water flow up, rinse my hair, then stop the flow without ever blasting my body with COLD water. I love it! Thank you Water Select

Mike Sulter
Last November I purchased a Water Select valve. I bought it for the water pressure feature but was surprised to see an average of $6 to $8 dollars a month savings on my water bill. The valve has more than paid for itself in less than 1 year.
Lindsey, Austin, TX
"We are a family of 4, with a 2 bathroom home, so we bought 2 (one for each shower). We are saving money, and helping the environment. PLUS, my 16 year old daughter loves the fact that she can turn down the water while shaving! (who woulda' thought?)
Jack, Albuquerque, NM
"…the more I actively use it, the more money I can see coming off of my water bill! I am actually anxious to see next month's bill."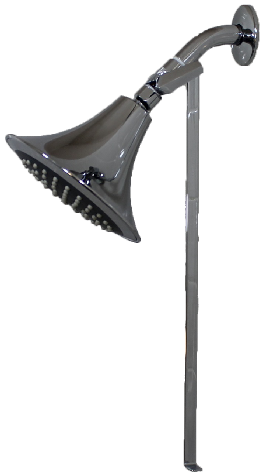 Melissa, Palmdale, CA
"How Exciting! I have finally found a product that does what it says. A return on investment while saving the environment! Couldn't ask for more out of this product."
Joe M. Dallas, TX
The Water Select shower valve was a snap to install.
The 1st couple of times I showered after were good, as always. I love water and showers are great.
Anyway, it finally dawned on me there was something extra in the new experience; a much easier way to turn on and off &/or modulate the water flow.
Hey, no more reaching down thru the water stream to turn on & off the main flow of water between wetting, lathering up, hair shampoos and whatever else. Generally a better experience.
Thank you, Water Select, for helping me save water and improve the quality of the daily life experience.
Veronica Olivarez Mesquite, TX
It was my pleasure to have an opportunity to use your water saving device. I was especially interested as I have an elderly, physically disabled parent whom requires special supervision and assistance when bathing. It is not uncommon for the entire bathroom floor and nurse aid to get wet as a result of the bathing excursion. Your shower device allows the nurse aid to temporarily stop the flow of water while shampooing and washing thus eliminating the water drenching all over the floor. The obvious added bonus is water preservation, however, most importantly, the temperature of the water does not have to be readjusted once the device is turned back on. There are no surprise ice baths which makes for one happy patient. I would recommend your product to anyone having to care for an elderly family member or patient. I also recognize its usefulness for those with small children and those for whom water conservation is a priority.
Z. Reich McKinney, TX
I have an old house complete with old pipes and an old clawfoot tub with a hand-held shower. I believed in the WaterSelect valve, but because I didn't see immediately how it would connect to the hardware, I hesitated to get one. I shouldn't have worried and shouldn't have waited. I'm so pleased with the performance. Not only can I easily shut the water off—an especially great feature when I'm bathing my dog—but the water pressure is so much better. An added bonus, besides the water conservation, somehow the water just feels better. I love it and recommend it to everyone, no matter what their plumbing situation is.
KW, Forney, TX
I was in the hospital for heart surgery. I wish I had had your valve in the hospital because I was trying to wash myself and controlling the flow of water on my hurt body was a problem I didn't have patience to deal with. Then when I got home the problem persisted. I am better now and I got your valve because I can see the value of being able to control the flow of water while maintaining the temperature. I gotta tell you this flow-control valve is great, wish I had it sooner. All hospitals should have this and any patient or caregiver will really appreciate being able to turn the water up and down without having to fiddle with the knobs and probably change the water temperature.